1.5m pray at holy mosques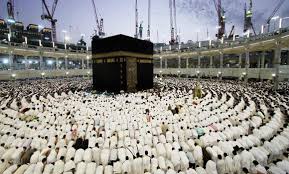 About 1.5 million worshipers gathered in the two holy mosques in Makkah and Madinah on Wednesday to perform the first night prayers of Ramadan.
Makkah Gov. Prince Khaled Al-Faisal, adviser to Custodian of the Two Holy Mosques King Salman, is overseeing service provision for the guests of God. There have been orders issued to ensure that all departments are able to handle large crowds.
Sheikh Abdulrahman Al-Sudais, head of the Presidency of the Two Holy Mosques, said that more than 12,000 men and women workers have been deployed to provide services this season.
He said the workers are skilled and able to provide quality cleaning, maintenance and other operations. There are also those guiding pilgrims on the Umrah rituals, he said.
Al-Sudais said visitors are now able to benefit from the massive extension of the mataf on the ground, first, second and third floors.