1.98 million Haj pilgrims this year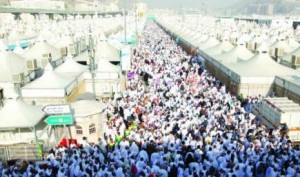 More than 1.98 million pilgrims performed Haj this year, 37 percent fewer than last year, according to the Central Department of Statistics and Information (CDSI).
There were 600,000 domestic pilgrims, mostly non-Saudis.
The CDSI based its statistics on the counting of pilgrims at six Makkah entrances — Sail Road, Madinah Road, Jeddah Road, South Road, Taif Road and the old Makkah-Jeddah Road.
It said that 88 percent of domestic pilgrims arrived in Makkah on Dhul Hijjah 7, 8 and 9 (Oct. 12, 13 and 14).