100 British MPs seek ICC referral for Myanmar army chief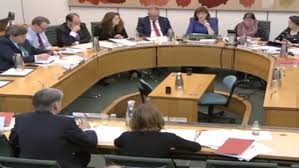 Over 100 British Parliamentarians have said it is time for the UK to state that Myanmar's military should be referred to ICC for their appalling 'security operations' against the Rohingya, described as ethnic cleansing and possibly genocide by OHCHR, reports UNB.
"It's time for the British government to unequivocally state that the situation in Myanmar should be referred to the International Criminal Court," they said.
The Parliamentarians wrote to British Foreign Secretary Boris Johnson on Wednesday seeking measures in line with their call.
"I've sent a letter to the Foreign Secretary signed by over 100 Parliamentarians calling for an ICC referral for Myanmar's military general Min Aung Hlaing," Rushanara Ali MP wrote on her Facebook wall sharing the letter.
She said the United Nations has now documented more than 688,000 Rohingyas who have fled to Bangladesh since the Myanmar military began their offensive against Rohingya civilians in August 2017.
Médecins Sans Frontières (MFS), the international humanitarian organisation, has recently documented almost 7,000 Rohingya civilians killed in just one month last year, including 730 children. They believe this figure is likely to be significantly higher than their initial estimates, she wrote.
Rushanara said thousands of Rohingya women have also been raped by the military, security forces and by mobs and militias supported by the military.
"The United Nations High Commissioner for Human Rights described what is happening to the Rohingya people as a military campaign in which you cannot rule out the possibility that acts of genocide have been committed," she said, adding that there must be accountability for the horrific crimes committed against the Rohingya people.
"Further, the time is long overdue for the imposition of a UN-mandated global arms embargo against Myanmar," the letter reads.
The letter mentioned that they must work to build an international consensus to convince China and Russia for their positive role in the UN Security Council.
"This process should start the British government ensuring that the European Union announces support for a referral to the ICC in its conclusions on February 26," reads the letter.