192 countries to take part in Expo 2020 Dubai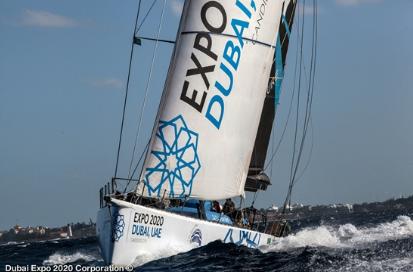 Expo 2020 Dubai confirmed on Thursday that 192 countries have announced their participation in the event, making it the most inclusive and diverse Expo to be organised. In a statement, Expo 2020 spokesperson said the organisers are committed to make it a truly international event and platform for all of humanity.
The Bureau International des Expositions (BIE), the intergovernmental organisation created to supervise international exhibitions, announced that all countries in the world are welcome to take part in the World Expo Dubai 2020.
Vicente G. Loscertales, secretary-general of the BIE, said: "For more than 170 years, World Expos have been the showcase of innovation and inspiration to all humankind.
By inviting all countries of the world to take part, including the State of Israel, the organisers of Expo 2020 are genuinely reflecting the universal spirit of World Expos".
"The BIE is happy to have contributed to achieving this important milestone for World Expos by continuously encouraging inclusivity to ensure that no one is denied the opportunity to contribute to human progress."
Expo 2020 Dubai s added: "For more than 170 years, World Expos have been apolitical events focused on furthering humanity for the common good through innovation, cultural exchange, creativity and collaboration. We are proud to continue that tradition."
Loscertales added: "The Paris Convention of 1928, which governs World Expos, calls us to celebrate the means at humanity's disposal for meeting the needs of civilisation, and to demonstrate the progress of human endeavour and our prospects for the future. This is a global calling, and one that all states in the Middle East and the world have a part to play in meeting."
Expo 2020 has surpassed the 180-nation commitment set out in its successful 2013 bid to host the Middle East, Africa and South Asia (MEASA) region's first ever World Expo. For the first time in the 167-year history of World Expos, each participating country will have its own pavilion at Expo 2020, giving all nations the opportunity to showcase their achievements, innovations, aspirations and cultures to the world, said an official statement from Expo 2020.
Country pavilions will also be organised according to Expo 2020's subthemes of opportunity, mobility and sustainability, rather than geographically – another first for World Expo.
Aside from the host country and the UK, countries that have already unveiled their pavilion plans include Austria, Belarus, Belgium, Brazil, Czech Republic, Finland, Germany, Japan, Republic of Korea, Luxembourg, Monaco, the Netherlands, New Zealand, Norway, Oman, Poland, Spain, Sweden, Switzerland and. Thailand. Those who confirmed participation, among other countries, are Algeria, Angola, Argentina, Australia, Azerbaijan, Bahrain, China, Egypt, Kuwait, Kyrgyzstan, Russia, Singapore, Saudi Arabia, Ukraine, the US, Uganda and the Vatican City.
"In under 77 weeks, participating nations from every corner of the planet will gather in the UAE, bringing to life Expo's theme of 'Connecting Minds, Creating the Future'," said Loscertales.
Expo 2020 Dubai is shaping up to be a truly global destination. Expo 2020 is set to take place from October 20, 2020, to April 10, 2021.