2.5 magnitude earthquake hits Saudi city of Madinah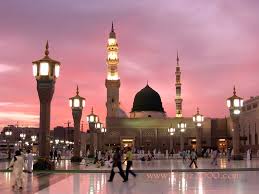 A moderate earthquake hit the holy city of Madinah on Tuesday. Tariq Aba Al Khail, official spokesman of the General Authority of Meteorology and Environment Protection, said that the earthquake occurred in the north-west of Madinah was moderate and not dangerous, Saudi Press Agency reported.
According to the national centre for recording earthquake, the PME monitored on Tuesday, at 2:59pm local time, an earthquake with a magnitude of 2.5 on the Richter scale, 14km north-west of Madinah.