211,000 Umrah visas issued for new season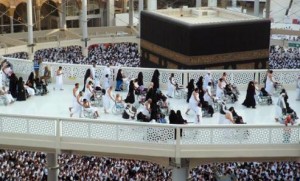 The government has issued 211,000 Umrah visas for the new season so far, while about 12,000 pilgrims have already arrived in the Kingdom, Haj Minister Bandar Hajjar announced on Tuesday.
Hajjar said the ministry has also introduced a new electronic system to track pilgrims and ensure better services. "The system will help officials see how many pilgrims arrive each day so they can provide proper services," he said.
The government expects 6 million foreign pilgrims this season from 70 countries, with an equal number of local pilgrims, said Abdullah Marghalani, the Haj Ministry's Jeddah director general on Monday.