25 killed in Guatemala volcanic eruption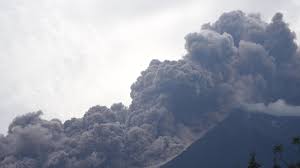 At least 25 people were killed and hundreds others injured when the Fuego Volcano, located 40 kilometers (25 miles) off the capital Guatemala City, erupted on Monday.
According to a BBC report, the volcanic eruption swept ashes, rocks and black smoke into the sky.
The National Disaster Management Agency (CONRED) said a river of lava had destroyed houses and burnt people inside the village of El Rodeo.
Several children and some aid workers were among the dead, the agency said.
The agency urged residents living near the volcano to evacuate immediately.
According to a CNN report, CONRED Director Sergio Garcia Cabanas said around 1.7 million people had been affected by the eruption.
Over 3,100 people have evacuated from the area, Cabanas said, adding that search-and-rescue efforts were ongoing.
Guatemalan President Jimmy Morales said a national emergency response had been launched, adding: "We think that there could be a state of devastation in at least three areas," according to the BBC.