250,000 Qurans to be distributed at Brazil World Cup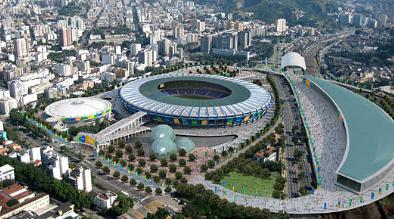 Kuwait's Awqaf Ministry has said it will distribute 250,000 free copies of the Holy Quran in different translations in Brazil during the 2014 FIFA World Cup this summer.
The Kuwaiti daily reported that the ministry's Quran Board, known as Al-Qabas, will foresee the distribution of Qurans in Spanish, Portuguese, English and French at hotels, stadiums and various other public places.
The competititon, which starts on June 12 and will run until July 13, will host the fans of 32 international football teams, including six largely Muslim teams: Algeria, Cameroon, Ivory Coast, Nigeria, Iran and Bosnia-Herzegovina.
A special guide book for Muslim visitors called Salaam Brazil has also been printed to help them become acquainted with halal restaurants and activities in the Latin American country with the help of the Omani authorities.