45 Churches Torched In Charlie Hebdo Protest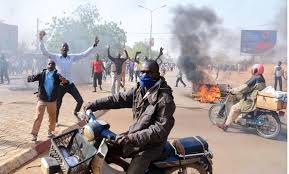 The Niger government says at least 45 churches have been set on fire in this predominantly Muslim West African nation in protests over French cartoons lampooning Islam's prophet.
In a statement issued Monday, the government also declared three days of national mourning for the 10 people who died amid the violent protests that first began on Friday.
Authorities have said that the victims were inside churches and bars set ablaze by protesters angry about the portrayal of the Prophet Muhammad (peace be upon him) in the French news weekly Charlie Hebdo. The publication was the subject of a terror attack that left 12 dead earlier this month.
Niger's government in the statement promised that those responsible for the arson and deaths will be sought and punished.