6 million displaced inside Syria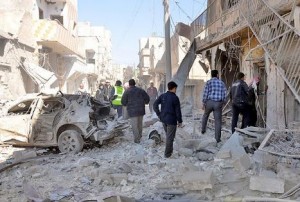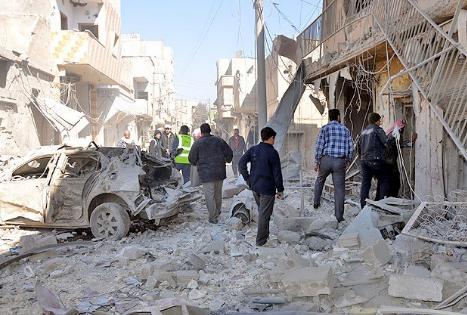 Around six million people have been displaced inside Syria since the conflict in that country began three years ago, Arab League Secretary-General Nabil al-Arabi said Thursday.
Speaking at a meeting of Arab health ministers at the league's Cairo headquarters, al-Arabi described the humanitarian and health conditions in Syria as "catastrophic."
The Arab League chief called on Arab countries to support displaced Syrians and refugees currently residing in neighboring countries.
The Syrian Human Rights Network had earlier said that around 9.8 million Syrians had been displaced both inside and outside Syria since the conflict began in March 2011.
According to the network, which documents human rights violations in war-torn Syria, around 3.5 million Syrians have sought refuge outside the country.
Syria has been in the throes of civil war since March 2011, when a peaceful uprising against President Bashar al-Assad escalated into an armed insurrection following a violent government crackdown on anti-regime demonstrations.
According to the London-based Syrian Observatory for Human Rights, around 140,000 people have been killed since the beginning of the conflict.