Abdullah Gül's father Ahmet Hamdi Gül died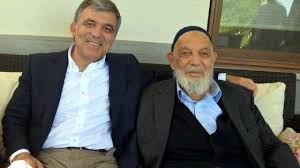 The 11th President of the Republic of Turkey Mr. Abdullah Gul's father, Ahmet Hamdi Gul, died in a hospital where he was treated.
Ahmet Hamdi Gül, 91 years old, suffering from a painful treatment due to illness, died in Acıbadem Kayseri Hospital in the evening hours.
Last Friday Abdullah Gul came to Kayseri  and visited his father.