Al Jazeera wins 'Best Website' at Online Media Awards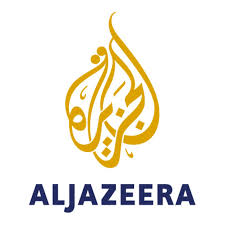 Al Jazeera English has won the Best Website award at the annual Online Media Awards ceremony held in London, along with three other awards and two commendations.
The awards hosted on Tuesday evening by marketing company The Drum were judged by a panel of journalists, PR professionals and media personalities.
Other organisations nominated for awards included Britain's Channel 4, The Guardian, the BBC, and ITV.
Al Jazeera's senior editor for digital video, Yasir Khan, beat ten other nominees to win Online Editor of the Year, while Al Jazeera's Alaa Batayneh won the award for Most Effective Media Tool.
Batayneh developed the Al Jazeera Newsroom Toolbox, a collection of seven bespoke applications designed to help editors to deliver content faster and more efficiently.
A multimedia essay titled  Banished: Why menstruation can mean exile in Nepal picked up the gong for Best Use of Photography.
"Our job as journalists has been the same for decades – to respect our audiences by telling them good stories in the most compelling ways possible. And without a doubt, it will remain the same," Khan said after his win.
The company's acting managing director, Giles Trendle, said he was "delighted" with the sweep of awards.
"The competition was tough and we were up against the very best in the business, so it's a great honour to receive such industry recognition for the quality of our content and the talent of our teams," he said.
Imad Musa, manager of online at aljazeera.com, said the awards were an outcome of his journalists' "dedication and tenacity.
"When we set out to do things, we are not looking to either lead or follow what others are doing – we just follow our instincts to find and tell stories that are worth telling," he said.
In addition to the awards, Al Jazeera received a commendation in the Best Commentary/Blogging category for online editor Barry Malone's piece on why the channel stopped using the word 'migrants' to describe the refugees attempting to cross the Mediterranean Sea.
Since its launch in 2006, Al Jazeera English has picked up accolades and praise for its coverage of issues perceived to be neglected by other organisations.