Alwaleed calls Trump a disgrace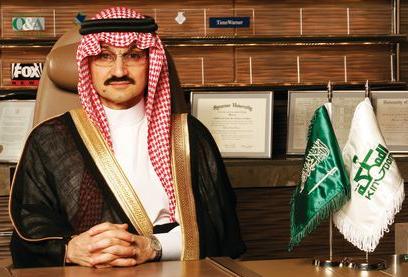 Saudi billionaire Prince Alwaleed bin Talal, Chairman of the Kingdom Holding Company, has called Donald Trump a disgrace to the United States following his call for a ban on Muslims entering the country, and demanded the Republican front-runner withdraw from the US presidential race.
Trump triggered an international uproar when he made his comments in response to last week's deadly shootings in California who authorities said were radicalized.
"You are a disgrace not only to the GOP but to all America," Prince Alwaleed, the chairman of Kingdom Holding, said on his Twitter account, addressing Trump and referring to the Republican Party.
"Withdraw from the US presidential race as you will never win," the prince added.
Trump's comments have already cost him business in the Middle East, with a major chain of department stores halting sales of his glitzy "Trump Home" line of lamps, mirrors and jewellery boxes.
Trump, the frontrunner for the Republican nomination, has been lambasted both in the US and abroad for his proposal made on Monday to temporarily bar Muslims from entering the US.