Armed gang hold up Saudi prince's convoy in Paris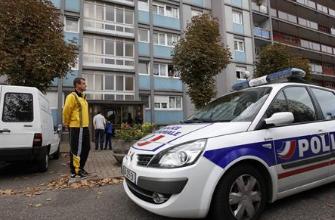 A motorcade containing a Saudi prince was forced off the road at gunpoint in the French capital overnight, a heavily armed gang stealing 250,000 euros and "sensitive" documents as it hijacked one of the cars and its occupants.
French media reported Monday that the convoy was traveling from the Saudi Arabian embassy to Le Bourget Airport in the northeastern suburbs of Paris when it was attacked by men wielding Kalashnikovs around 9pm local time.
Police spokesman Rocco Contento told BFM TV news: "In the vehicle was roughly 250,000 euros in cash and official documents from the embassy."
The men inside the stolen car – a Mercedes mini-van – were later released, the vehicle found abandoned and burnt out.
There was no sign of the documents or money.
The Anadolu Agency attempted to contact the Saudi embassy Monday for comment but the phone rang unanswered.