Arrests at suspected sham wedding in Enniskillen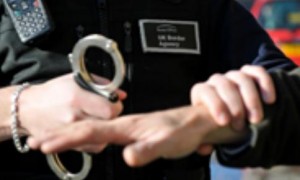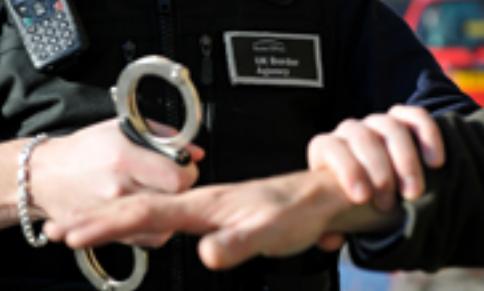 Three Pakistani men have been arrested moments before they were due to take part in a suspected sham marriage in Enniskillen.
Acting on information that the relationship may not be genuine, our officers attended Enniskillen register office at the Town Hall, in Townhall Street, at 14:00 on Monday 13 January.
Just before the ceremony, our officers intervened and a 29-year-old Pakistani man was arrested after checks revealed he had entered the country illegally having travelled from Dublin.
He had been due to marry a 24-year-old Estonian woman who lives in Dublin. She was arrested, interviewed by our officers and later released on condition that she voluntarily leaves the country.
Two further Pakistani men, aged 26 and 27, who had also travelled from Dublin and were there to act as witnesses were arrested for entering the UK illegally.
All 3 men are currently in our detention while steps are taken to remove them from the country.
Mike Golden, Home Office, said:
'We are carrying out frequent operations in Northern Ireland to crack down on suspected sham weddings.
'Where we receive information that a wedding may be suspicious we will investigate.'
A sham marriage or civil partnership typically occurs when a non-European national marries someone from the European Economic Area as a means of attempting to gain long-term residency and the right to work and claim benefits in the UK.
Anyone with information about suspected immigration abuse can contact Crimestoppers on 0800 555 111 anonymously or visit the Crimestoppers website.