Bangladesh celebrates Pahela Baishakh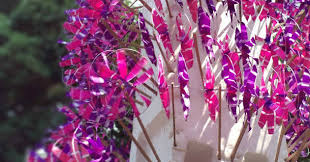 As dawn broke today, thousands of people thronged the streets and different popular places in the capital and elsewhere across the country as the nation celebrated its traditional and vibrant festival Pahela Baishakh to welcome the Bangla New Year 1425.
The day broke with the chirping of birds as usual, but the singing of "Esho hey Baishakh esho esho" everywhere in Bangladesh gave the day really a festive dimension.
Rich in culture, tradition and heritage, people of all castes, creeds and classes take the same identity as Bangalis are to welcome the first day of the Bangla New Year with due fervour, fanfare and festivity. Pahela Baishakh holds a special place in every Bangali's heart.
Pahela Baishakh is one of the most colourful festivals through which the Bangalis bid farewell to the old year and welcome the new year.
On this occasion, people from all walks of life wore traditional Bengali dresses. Young women wore white sarees with red borders and adorned themselves with bangles, flowers, and tips, while men wore white pyjamas and panjabi or kurta.
At an inter-ministerial meeting held recently, Cultural Affairs Minister Asaduzzaman Noor said, "Pahela Baishakh is an integral part of Bangali culture. The Bangalis are celebrating the Pahela Baishakh as a universal and non-communal festival for a long period of time," he added.
On the occasion of Pahele Baishakh, the government organized various programmea. The traditional Mongol Shovajatras were brought out at divisional, district and upazila levels to reach the traditional programme to the grassroots as it earned the international recognition.
However, business communities, especially in the rural areas, opened their traditional 'Halkhata', new account books, while sweets were distributed among customers to mark the day.
President Abdul Hamid and Prime Minister Sheikh Hasina issued separate messages greeting the countrymen on the occasion of Pahela Baishakh.