Bangladesh elected UNICEF executive Board member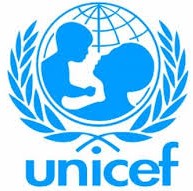 Bangladesh has been elected as executive board member of United Nations International Children's Emergency Fund (UNICEF) unanimously for the next three years (2015-2017).
The membership of Bangladesh was announced with the consent of all member states following an election held at UN headquarters in New York in this regard, according to a message received here from the Permanent Mission of Bangladesh to the UN today.
In an instant reaction after wining the election, Ambassador and Permanent Representative of Bangladesh to the UN, Dr AK Abdul Momen expressed gratitude to all member states of UN.
He described the huge victory as recognition for Bangladesh's development in women and children sectors during the Awami League government led by Prime Minister Sheikh Hasina.
He also expressed his sincere thanks to all UN member states for this recognition. Bangladesh is also member of more than 40 committees of the United Nations.