Bangladesh nominated coordinator at WTO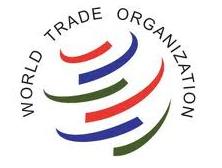 Bangladesh has been nominated as coordinator of the Least Developed Countries (LDCs) at the World Trade Organisation (WTO) for the year 2015.
"The LDCs nominated Bangladesh as their coordinator at WTO again for the year 2015 due to its vital role in bargaining with the developed world on behalf of the LDCs," according to a press release shared yesterday.
Bangladesh earlier served as the coordinator of LDCs several times after it was formed in 1995.
Bangladesh was first elected as the coordinator for LDCs in 1996 when the then Industries and Commerce Minister Tofail Ahmed attended the first WTO Ministerial conference in Singapore.
At the first WTO ministerial conference, Bangladesh earned appreciation from LDC for raising the demand of duty-free and quota-free market privileges.
Currently, the list of least developed countries comprises 34 countries from the African continent, nine from Asia, four from the Oceania region and one from the Americas.