Bank of England hikes interest rates by 0.25 pct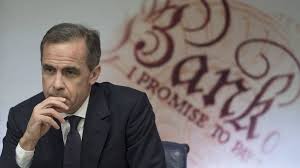 The Bank of England has hiked interest rates by 0.25 percent in its first such rise in more than a decade.
Thursday's rise brought the official interest rate to 0.5 percent — a level which existed before the June 2016 Brexit referendum.
"The [Monetary Policy Committee] now judges it appropriate to tighten modestly the stance of monetary policy in order to return inflation sustainably to target," the bank said in a statement.
"All members agree that any future increases in Bank Rate will be at a gradual pace and to a limited extent," it added, signaling further gradual rises in the future.
The Consumer Price Index (CPI) was announced as 3 percent last month.
"The overshoot of inflation throughout the forecast predominantly reflects the effects on import prices of the referendum-related fall in sterling," the bank said.
It explained its decision saying "uncertainties associated with Brexit are weighing on domestic activity, which has slowed even as global growth has risen significantly".
It also said Brexit-related constraints on investment and the labor supply appear to be "reinforcing the marked slowdown that has been increasingly evident in recent years in the rate at which the economy can grow without generating inflationary pressures".
Mark Carney, the governor of the Bank of England, said in a news conference that with prices rising and spare capacity falling, inflation is "unlikely to return to the two percent target" without an increase in interest rates.
"But these are not normal times," he said.
He said Brexit will redefine the U.K.'s relationship with Europe, and will have consequences on the movement of goods, services, people and capital, as well as the real incomes of households.