Bankers shifting from London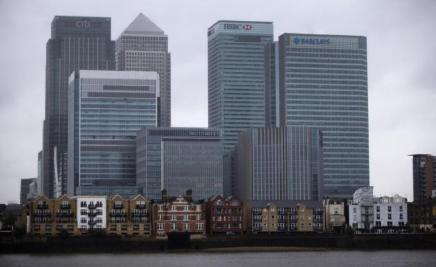 Bankers relocating from London to other European financial hubs following Britain's exit from the European Union could face lower pay packages, according to an industry survey published on Friday by compensation consultant Emolument.
The average managing director, one of the more senior ranks in investment banking, earns £478,000 (SR2.1 million) a year in London compared with £312,000 in Paris, £298,000 in Frankfurt and £333,000 in Milan, the survey said.
Those figures comprise the average annual salary and bonus combined of 4,475 front-office bankers' pay packages analyzed for the study, Emolument said.
Around 10,000 finance jobs will be shifted out of Britain or created overseas in the next few years if the UK is denied access to Europe's single market, according to a Reuters survey of firms in September.
Frankfurt was by far the most popular destination for the new roles, the Reuters survey said, with Paris a distant second.
Frankfurt Mayor Peter Feldmann talked up the attractions of his city on Friday for bankers considering relocating, praising its security, international schools, transportation, diversity and night life.
Feldmann, opening a conference of elite bankers, said: "You can leave your body guards at home."
"You hardly find gated communities because you don't need them."
"Every kid in our town knows what money is," he said. "It is not something to be ashamed of, but it is a part of our identity."
London leads the pay market across all ranks of investment banking from the most junior associates up to managing directors, the Emolument study showed. Frankfurt comes second for more junior staff while Paris is second to London in terms of pay for senior executives.
Pay is not the only consideration for bankers looking at which of the European financial centers offers the most attractive overall lifestyle. In Frankfurt, 70 percent of bankers interviewed said they had a good work-life balance, Emolument said, as against 61 percent for London and 59 percent for Paris.
"As regards moving away from London to other EU capitals, while pay may be lower, pain points such as schooling and generally higher quality of life should compensate bankers transferring to the continent," Alice Leguay, co-founder at Emolument said.