Bashir launches reelection bid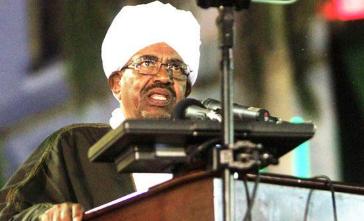 Sudan's President Omar Al-Bashir launched his bid for reelection Sunday, facing little threat to his quarter century in power despite an ailing economy, multiple insurgencies and allegations of war crimes.
Bashir's supporters view him as a strong hand capable of holding the chaotic country together, while his opponents are hounded by the security forces, marginalized inside Sudan and riven by personal rivalries.
It is unclear whether anyone will challenge Bashir to lead the country of nearly 39 million people.
Formal applications to register for the April 13 vote opened on Sunday, and the electoral commission said it had already received Bashir's nomination.
The opposition looks set to boycott the vote, as it did in 2010 in the first contested election since Bashir seized power in a 1989 coup.