Beijing chosen as host city for 2022 Olympics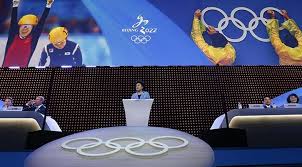 Beijing was chosen by the International Olympic Committee (IOC) on Friday as the host of the 2022 winter Olympics, becoming the first city to be awarded both summer and winter Games.
The Chinese capital won a secret ballot of IOC members. The only other candidate city was Almaty, Kazakhstan.
Beijing hosted the summer Olympics in 2008.