Bill Gates announces to expand aid for Pakistan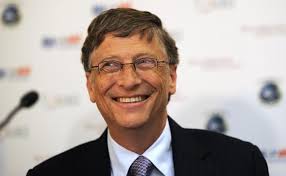 American billionaire philanthropist Bill Gates has announced a plan to increase financial aid for Pakistan, days after the U.S. administration suspended security assistance for the country, local media reported on Monday.
In a letter sent to Pakistan's Health Minister Saira Afzal Tarar, Gates appreciated the government's efforts for eradication of Polio virus from the country, local daily Dawn reported.
Pakistan is among three countries in the world, including Afghanistan and Nigeria, where polio virus still exists and the country remains under a polio-linked travel restriction imposed by the World Health Organization (WHO).
In 2014, the WHO made it mandatory for all people traveling from Pakistan to carry a polio vaccination certificate.
During the last four years, Pakistan successfully brought the cases down from 306 in 2014 to 54 in 2015, 20 in 2016 and only 8 cases in 2017, while no case has yet been reported in the current year.
"Mr Gates, assured us to continue his assistance for Pakistan and increase aid for polio eradication and also for other sectors as well," Sajid Husain Shah, spokesman for Ministry of Health, told Anadolu Agency.
According to the Health Ministry, Gates and Melinda Foundation have spent over Rs 72 billion ($654 million) as part of efforts to eradicate polio virus from Pakistan over the past five years.
On January 1, President Donald Trump's Jan. 1 tweet had accused Pakistan of taking billions of dollars in aid from the United States and in return, "giving nothing but lies and deceit, thinking of our leaders as fools".
Pakistan denied the U.S. allegations and said the U.S. needs to show more appreciation after Islamabad has fought terrorism "largely from its own resources" which it said cost over $120 billion in 15 years.