Billionaire Alwaleed bin Talal released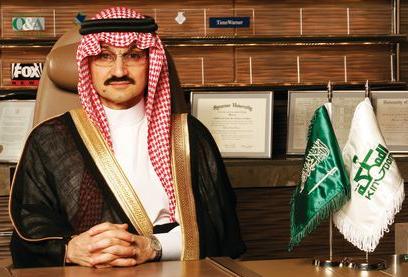 Prince Alwaleed bin Talal has arrived home after being released from his detention in the Ritz-Carlton in Riyadh, Middle East Eye has learned.
The Saudi billionaire had been held in the hotel in the Saudi capital since 4 November after being arrested as part of an anti-corruption crackdown.
Family sources also said the prince was released on Saturday. "He has he arrived home," one told Reuters.
A government source told AFP that he was released following a financial "settlement" with authorities
"The attorney general this morning approved the settlement with Prince Al-Waleed bin Talal," the source said without disclosing any figures.
Crown Prince Mohammed bin Salman (MbS), the 32-year-old son of the king, has spearheaded the unprecedented crackdown on corruption among members of the government and royal family as he consolidates his grip on power in the kingdom.
Alwaleed, one of the world's richest men and owner of Kingdom Holding Company, was among some 350 suspects rounded in the crackdown, most of whom have been released after agreeing financial settlements with the kingdom.
According to informed sources, MbS was demanding that Alwaleed sign over ownership of the entire Kingdom Holding Company and Alwaleed had been refusing to do this. If a settlement was not reached, Alwaleed was set to demand a trial.
In an interview with Reuters on Saturday, the prince had said he expected to soon be released.
"There are no charges. There are just some discussions between me and the government," he said in the interview, conducted shortly after midnight. "I believe we are on the verge of finishing everything within days.
"I told the government I'd stay as much as they want because I want the truth to come out on all my dealings and on all things that are around me."
"Only a couple of days till cases of corruption-related settlements are closed in preparation for referring remaining defendants to the public prosecution," state news agency Al Arabiya reported earlier this week, citing what it called an infographic created by the public prosecutor.