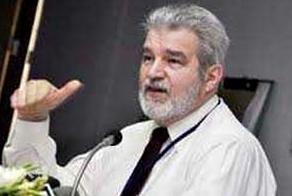 Kevin John Steele has resigned as the chief executive officer (CEO) and managing director of the Biman Bangladesh Airlines showing health grounds.
Kevin John Steele, who was appointed the CEC and MD of Biman in March 2013 for a two-year term, suffered tuberculosis and a mild heart attack after coming to Bangladesh, the Biman official said.
For the first time in the history of Biman, Kevin John Steele joined the national carrier as a foreign national and that too for a handsome Tk 18.3 lakh monthly salary on March 18 last year.
The British national has also been provided with a flat in a posh area in Dhaka to stay, transport facilities and 12 free business-class tickets a year.