Bitcoin hits lowest level since November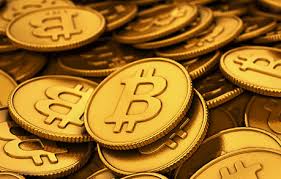 The value of bitcoin slipped below the $5,800 mark Friday — its lowest levels since November as security and regulatory concerns overwhelm buyers.
As the world's most valuable and popular cryptocurrency, bitcoin fell to as low as $5,790 after it soared more than 1,300 percent during 2017 to end the year at $13,863.
Last year, it managed to climb to an all-time high of $19,892 on Dec. 17. Since then, the cryptocurrency lost around 71 percent in value and 58 percent since the beginning of this year.
Concerns about security and rising regulations have so far kept global investment banking firms and large money managers away from investing in bitcoin and other cryptocurrencies.
However, there are still sizable small- and medium-scale investors who find virtual currencies as an instrument for various reasons — from seeking short-term profits to taking investment out from Asian countries, or using it for illegal transactions.
Most Wall Street analysts liken bitcoin's meteoric rise and steep decline to the dot-com bubble in 2000, or Dutch tulip mania in 17th century.
Investment banking giant Goldman Sachs warned in January in a report that cryptocurrencies have moved beyond bubble levels in financial markets.
"We do not believe that these cryptocurrencies will retain their value in the long run in their current incarnation," it said.