Boris Johnson and wife announce divorce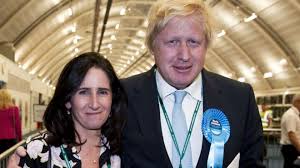 Former British Foreign Secretary Boris Johnson and his wife have announced that they are divorcing.
Johnson and Marina Wheeler said in a joint statement Friday that they separated "several months ago" after 25 years of marriage and have now decided to divorce.
The couple said divorce proceedings are now underway.
"As friends we will continue to support our four children in the years ahead. We will not be commenting further," the statement said.
The couple's split made front page headlines in several British tabloids that said Johnson had been thrown out of his house by his estranged wife.
Johnson resigned as foreign secretary in July after breaking with Prime Minister Theresa May over her Brexit plans.