Brent crude price rises above $70 a barrel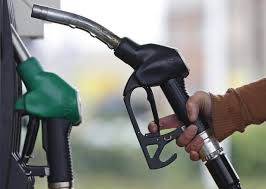 Oil prices surged to their highest since 2014 on Thursday on tightening global crude stocks and after OPEC members said they would stick with output cuts for now despite gains in Brent to over $70 per barrel.
U.S. West Texas Intermediate (WTI) crude futures surged to $64.77, also the highest since December 2014, before edging back to $64.42, 85 cents above the last close.
Sentiment received a boost from a surprise drop in U.S. production and lower U.S. crude inventories.
"The steady, if not rapid, decline in U.S. crude oil inventories from persistently high refinery demand and elevated exports has firmly registered with the market," said John Kilduff, partner at Again Capital LLC in New York.
Data from the U.S. Energy Information Administration showed that crude inventories fell by almost 5 million barrels to 419.5 million barrels in the week to Jan. 5.
U.S. production declined by 290,000 barrels per day (bpd) to 9.5 million bpd, the EIA said, despite expectations of output breaking through 10 million bpd.
The drop in production, likely to be because of extremely cold weather that halted some onshore output in North America, was expected to be shortlived.
Analysts said U.S. stock draws were driving the market.
"(U.S.) crude oil inventories are at their lowest level since August 2015," said PVM Oil Associates analyst Tamas Varga. "OPEC is edging ever closer to its desired target of reducing OECD industrial stocks to the five-year average."
On Thursday, UAE oil minister and current OPEC president Suhail Al-Mazrouei said he expects the market to balance in 2018 and that the producer group is committed to its supply-reduction pact until the end of this year.
Production cuts led by the Organization of the Petroleum Exporting Countries and Russia, which are set to continue throughout 2018, have underpinned prices.