Britain and Iran reopen embassies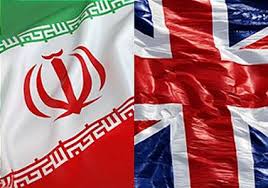 British Foreign Secretary Philip Hammond reopened the British Embassy in Tehran on Sunday, nearly four years after it was closed following an attack by hard-liners. The Iranian Embassy in London was also reopened Sunday in London, according to Iranian state TV.
Hammond arrived in Tehran on Sunday to attend the reopening ceremony and to hold talks with Iranian officials. The trip marked the first time a British foreign secretary has visited Tehran since 2003.
Britain has had no diplomatic presence in Tehran since hard-liners protesting the imposition of international sanctions stormed it in November 2011, but the election of President Hassan Rouhani and the recent nuclear deal between Iran and world powers have brought about a significant diplomatic thaw.
"Today's ceremony marks the end of one long journey, and the start of a new, and, I believe, exciting one," Hammond said, adding that reopening the embassy was the "logical next step to build confidence and trust between two great nations" after last month's nuclear agreement.
Iran's Foreign Minister Mohammad Javad Zarif welcomed the reopening of the British Embassy, saying it showed Iran's regional and global significance.
Hammond and the new British charge d'affaires, Ajay Sharma, were attending the embassy reopening ceremony together with representatives of the Iranian Ministry of Foreign Affairs, the Foreign Office said.
In London, several Iranian and British dignitaries, including former Foreign Secretary Jack Straw, were seen entering the embassy residence Sunday morning, but it was unclear exactly when the embassy would formally resume operations.