Britain, Tunisia honor 38 victims of beach resort attack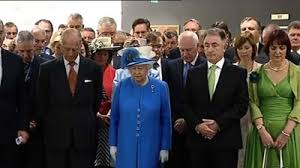 Flags have been lowered to half-staff at Buckingham Palace and UK government buildings as Britain and Tunisia honor the 38 victims of an extremist's rampage at a Tunisian beach resort.
British tourists made up most of the victims, a total of 30. The gunman was killed by police and the Daesh group claimed responsibility for the attack.
Queen Elizabeth II and British Prime Minister David Cameron were observing a minute's silence at noon Friday, a week after the attack. Britons are expected to pause in schools, churches, mosques and on public transport. The start of play at the Wimbledon tennis tournament in London is being delayed.
Crowds held a moment of silence late Thursday in Tunisia's capital. People from many religions joined as Muslims broke their Ramadan fast.