British Bangladeshi Nohshad Shah joins Goldman Sachs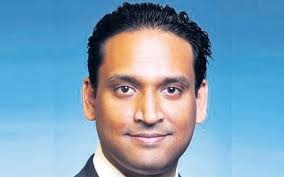 Nohshad Shah has brought people in Britain with Bangladeshi roots another cause for celebration.
He has joined Goldman Sachs, the 88th most valuable brand in the world, as the managing director of its Securities Division.
The British Bangladeshi is heading the Interest Rate Product Hedge Fund Sales for Europe, Middle East, and Africa (EMEA).
The US investment banking, securities and investment management firm is, according to Financial Times, the global leader.
Shah, who has been in the financial industry since 2001, started off as a trader for Bear Stearns, another US investment bank.
He had stints as portfolio manager with the Endeavour Capital, a $4bn AUM Hedge Fund taking advantage of arbitrage opportunities in global rates and foreign exchange markets, and at BNP Paribas in a rates sales position.
He was a managing director with Deutsche Bank in London before joining Goldman Sachs.
His move in August this year from his position as the famed investment bank's managing director and head of rates hedge fund sales marked the end of his five-year stint with them.
Shah holds a Bachelors in Economics from the University of York and a Masters in Finance & Accounting from The London School of Economics (LSE).
He is the only son of Nasir Ali Shah, senior partner at Mohammad, Shah & Co, a prominent firm of Chartered Accountants in the UK.
Nasir Shah is also the founder chairman of Progressive Life Insurance Company in Bangladesh.