British nurse dies on holiday in Dubai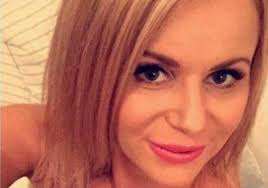 A British nurse has died on holiday in Dubai after falling ill during a flight from Gatwick to the UAE and her condition worsened on her way to visit her friend.
Charlotte Carter, 30, from south Wales started to feel unwell while the plane was in transit and was rushed into intensive care after she fell further ill in a taxi.
According to her friends, the mental health nurse was resuscitated "multiple times" but later died in hospital.
One of her friends, Megan Boyes, who has set up a crowdfunding page to help with medical and repatriation costs, said: "Our gorgeous friend Charlotte tragically lost her life at the age of 30.
"She was so excited to go on holiday to Dubai on a girls trip but sadly she fell ill on the flight which resulted in her being taken to intensive care once arriving in Dubai.
"After being resuscitated multiple times she unfortunately couldn't be saved. We want to help raise money, as like many young people do, Charlotte didn't take out travel insurance which means the medical bills and repatriation costs will be very high."
A post-mortem examination is due to be held to determine the cause of death, while the UK's Foreign and Commonwealth Office said in a statement: "We are supporting the family of a British woman following her death in the UAE, and are in contact with the Emirati authorities."