British PM greets Muslims on Eid-ul-Azha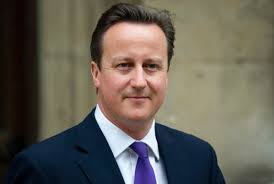 The British Prime Minister David Cameron wished members of the Muslim community in the UK and across the world a joyous and peaceful Eid al-Azha. This is the second biggest festival in Islam.
Earlier this month he was in Lebanon and Jordan, meeting the people who have fled war and terror in Syria and Iraq.
"There I met Malik, aged 15, who lost his leg to a barrel bomb – just one of the millions of victims maimed, murdered, driven from their homes and separated from their families by the brutality of Assad and ISIL."
"I know British Muslims will be thinking of people like Malik as you come together with loved ones this Eid, to pray, reflect, feast and exchange gifts," said the British Premier.
"As the faith group in this country that gives more than any other, I know you will take pride in the fact that Britain is the second-largest contributor to the Syrian refugee crisis," he added.
"So as families and friends come together this Eid, let us celebrate those achievements, and let us reflect on those who are suffering during this holy festival. I wish you a joyous and peaceful festival," he said in a message.
"I wish you a joyous and peaceful festival. Eid Mubarak," he concluded.