British rail union leader Bob Crow dies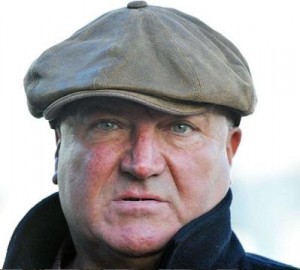 One of Britain's highest-profile and most colourful union leaders, Bob Crow, died suddenly early on Tuesday, just weeks after leading a series of strikes that crippled London's underground rail network.
The Rail Maritime and Transport workers' union (RMT) said Crow, 52, died in the early hours of Tuesday morning. A spokesman declined to comment on media reports that he had suffered a heart attack and had died in hospital.
Crow was loathed by millions of Londoners after orchestrating a 48-hour tube strike that caused travel chaos earlier this year but loved by members of the RMT for whose rights he fought for more than a decade.
"It is with the deepest regret that RMT has to confirm that our general secretary Bob Crow sadly passed away in the early hours of this morning," the union said in a statement.
Crow, an imposing, stocky man with a penchant for wearing duffel coats and flat caps, was a larger-than-life character who had no qualms about confronting politicians.
Despite earning an annual salary of 145,000 pounds ($241,200), he continued to live in a council house in London.
He came under fire in the British media in February when he was photographed on holiday on a beach in Brazil just days before the start of the latest tube strike.
"What do you want me to do," he replied with typical chutzpah. "Sit under a tree and read Karl Marx every day?"
Tributes poured in for Crow, who had led the 80,000-member RMT since 2002.
His long-time ideological foe, London Mayor Boris Johnson, was among the first to praise Crow's tireless fight for his members.
"I'm shocked. Bob Crow was a fighter and a man of character. Whatever our political differences – and there were many – this is tragic news," Johnson said in statement.
"He shared my goal to make transport in London an even greater success. It's a sad day."
Frances O'Grady, leader of the Trades Union Congress (TUC) umbrella group, said she was shocked.
"Bob was an outstanding trade unionist, who tirelessly fought for his members, his industry and the wider trade union movement," she said in a statement.