Buffett to buy Precision Castparts for $37bn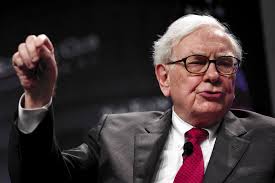 US investment guru Warren Buffett's Berkshire Hathaway said it would buy Precision Castparts, a leading supplier to the global aerospace industry, for $37.2 billion.
Berkshire Hathaway will pay $235 per share in cash for all PCC's outstanding shares, making it a wholly owned subsidiary. Precision Castparts will keep its name and its headquarters in Portland, Oregon.
The transaction is valued at about $37.2 billion, including PCC net debt, the companies said in a joint statement.
The agreed acquisition, one of Berkshire's largest takeovers, is expected to be completed in the first quarter of 2016. The deal is subject to approval by PCC holders of the outstanding shares and by regulators. Berkshire Hathaway already owns about 3.0 percent of its stock.
"I've admired PCC's operation for a long time. For good reasons, it is the supplier of choice for the world's aerospace industry, one of the largest sources of American exports," Buffett, Berkshire's chairman and CEO, said in a statement.
The sprawling Berkshire Hathaway conglomerate, based in Omaha, Nebraska, includes electric utilities, insurer Geico, a railroad, newspapers, industrial manufacturers and ice cream chain Dairy Queen.
Precision Castparts manufactures complex metal components and products for the aerospace industry and also produces products for chemical processing and the oil and gas industry.
PCC had revenue of more than $10 billion in 2014.