Cameron to lobby for British release from Guantanamo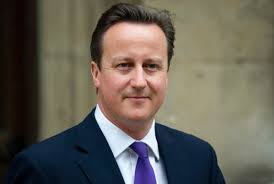 British Prime Minister David Cameron plans to lobby US President Barack Obama for the release of the last British resident held at Guantanamo Bay on his two-day visit to Washington this week, a government source and the detainee's lawyer said.
The trip, starting on Thursday and focused on the economy and security, is his last planned visit to Washington before what is expected to be a closely fought British election in May.
The government source said more than a billion pounds ($1.5 billion) of deals will be signed in sectors including energy and services, creating about 1,300 jobs in Britain.
Also on Cameron's agenda is Shaker Aamer, a Saudi married to a Briton, who has not been charged with any crime and was cleared for release from Guantanamo in 2007. All British nationals and citizens have been released from the camp.