Cameron will move EU referendum forward if possible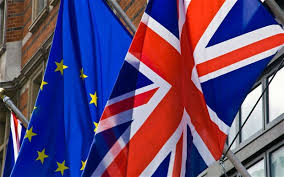 Prime Minister David Cameron said on Sunday he would like to bring forward a planned referendum on Britain's membership of the European Union from 2017 if possible.
Under pressure from Eurosceptic members of his own party and the rise in popularity of the anti-EU UK Independence Party, Cameron has promised to renegotiate Britain's ties with the 28-nation bloc and try to claw back powers to London from Brussels.
He has said he will hold a referendum in 2017 if his Conservatives win a national election in May.
"The referendum must take place before the end of 2017. If I think we could do that earlier I would be delighted. The sooner I can deliver on this commitment of a renegotiation and a referendum … the better ," he told the BBC's Andrew Marr Show.
With immigration a top issue for voters ahead of what looks set to be Britain's closest-fought election in modern history, Cameron has set out plans to restrict EU migrants' access to welfare payments in Britain.
Cameron is expected to discuss his plans, which he has said will require EU treaty change, during a meeting with German leader Angela Merkel in London on Wednesday. Merkel has made clear she will not allow the EU's rules on freedom of movement for workers to be diluted.
Although Cameron wants Britain to remain in a reformed EU, he has said he will "rule nothing out" if he cannot get the changes he wants.
Cameron's centre-right Conservatives have governed Britain in coalition with the centre-left Liberal Democrats since 2010.
Most opinion polls give the main opposition Labour Party a narrow lead ahead of the May election, but many analysts think no one party is likely to win an outright majority in parliament, possibly resulting in another coalition government of two or more parties.