Car bomb attack kills Egypt's top public prosecutor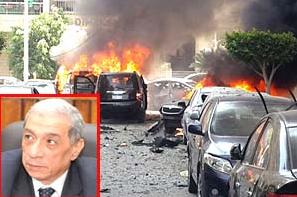 Egypt's top public prosecutor died on Monday of wounds sustained in a car bomb attack on his convoy as it was leaving his Cairo home on Monday in a marked escalation of Islamist militant attacks on the judiciary.
Judges and other state officials have increasingly been targeted by radical Islamists opposed to President Abdel Fattah Al Sisi and angered by hefty prison sentences imposed on members of the now-outlawed Muslim Brotherhood.
Monday's attack claimed the most senior state official since Sisi, a former army chief, ousted Islamist president Mohamed Mursi in 2013 after mass protests against his rule. Mursi was sentenced this month to death over a mass jailbreak in 2011.
State media, medical and judicial sources confirmed the death of chief prosecutor Hisham Barakat at a hospital in the residential district of Heliopolis where he had undergone surgery hours earlier.
Health ministry spokesman Hossam Abdel Ghaffar had earlier said that Barakat suffered a dislocated shoulder and a deep cut and may have fractured his nose.
There was no confirmed claim of responsibility for the attack, in which security sources said a bomb in a parked car was remotely detonated as Barakat's motorcade passed by. They initially said a car bomber had rammed into the convoy.
The state news agency MENA said the bomb blast also wounded at least nine other people including police and civilians.