China to build four new aircraft carriers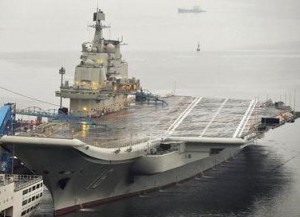 China is planning to boost its naval power by building four aircraft carriers, adding two more to the planned two carriers that were announced in January to be ready by 2015 or 2016.
China's Xinhua daily reported the news from a Russian source, stating that China's plans to build four carrier were an attempt to assert its maritime dominence in the region.
Taking the Soviet-era Liaoning vessel as its blue-print, the first two carriers will be completely Chinese-made. The other two will later be released into the waters as a more advanced version and could be ready by the late 2020s.