Conservatives win in surprise UK election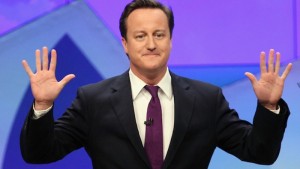 British Prime Minister David Cameron won a resounding victory and will return to 10 Downing Street in a stronger position than before.
Cameron said he would press ahead with a planned referendum on the country's membership of the European Union and he promised Scotland the most devolution "anywhere in the world" after winning 331 seats in the victory.
Polls ahead of Election Day showed Conservatives locked in a tight race with the opposition Labour Party, raising the possibility of days or weeks of negotiations to form a government.
Labour took a beating, mostly from energized Scottish nationalists who pulled off a landslide in Scotland.
The prime minister beamed early Friday as he was announced the winner of his Witney constituency in southern England.
"This is clearly a very strong night for the Conservative Party," he said, stopping just short of declaring overall victory. He would be the first Conservative prime minister to win a second term since Margaret Thatcher.
"I want my party, and I hope a government that I would like to lead, to reclaim a mantle that we should never have lost — the mantle of one nation, one United Kingdom," Cameron said, vowing to counter the rise of Scottish nationalism with more powers for Scotland and Wales.
Labour, led by Ed Miliband, was routed in Scotland by the Scottish National Party, which took almost all of the 59 seats in Scotland.
"What we're seeing tonight is Scotland voting to put its trust in the SNP to make Scotland's voice heard, a clear voice for an end to austerity, better public services and more progressive politics at Westminster," party leader Nicola Sturgeon told the BBC.
"The Scottish lion has roared this morning across the country," said former SNP leader Alex Salmond, who was elected in the seat of Gordon.
Scottish Labour leader Jim Murphy insisted he would not resign despite losing his seat but Miliband's grip on the overall leadership seemed more tenuous, as the party failed to make predicted gains against the Conservatives across the rest of Britain.