Curry Life honours top British business entrepreneurs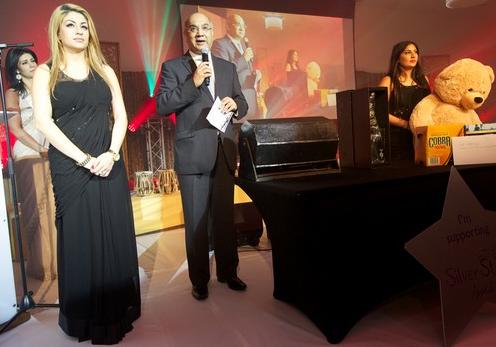 Twenty-one entrepreneurs, most of whom are of Bangladeshi origin, have received the newly launched Curry Life Business Achievement Awards in the UK.
The awards, introduced by London-based Curry Life Magazine, were handed out to the recipients at a ceremony held at London Hilton Heathrow Airport on Dec 21, according to a media statement.
Around 700 people, including British Asian business leaders, attended the ceremony.
Keith Vaz MP, former Foreign Office Minister and Chair of Home Affairs Select Committee, joined the event as the chief guest.
He said: "Over the years, Curry Life has been renowned for recognising talents from our community. The award ceremony is a fantastic celebration of innovation and inspiration within our vibrant Asian business community."
Curry Life Editor Syed Belal Ahmed said the Business Achievement Awards provided the opportunity to recognise businesspeople in "our community who demonstrate an excellent business approach and stand out in their field".
Ghazal singer from India Tauseef Akhtar, who is a protégé of late Jagjit Singh, performed at the event.
Air Express Travel and Tours (UK) Ltd Managing Director Muzirul Haque got the award in travel and tours business category, ICON College of Technology and Management Principal Prof Nurun Nabi in education category and IBCO Ltd Director Rubayeth Kamal in restaurant wholesale business category.
Amirul Chowdhury of ChyTel Communications was hounoured in mobile communications business category, Narang Group Ltd Director Jas Narang (North of England) and Khosla Wines Ltd Director Ram Kumar Khosla (South of England) in independent drinks wholesale category.
Old Town Surma Ltd Managing Director Oli Khan was awarded in business and community relations category, JMG Cargo and Travel Ltd Director Monir Ahmed in cargo business category, Barrister Mohammed Monwar Hossain in legal profession category, Excelsior Sylhet Hotel and Resorts Managing Director Sayed Chowdhury in non-resident Bangladeshi (NRB) projects category and Salim Choudhury of Coriander in politics, business and community relations category.
Award recipients in restaurant business category are Amjad Ali of Eurasia, Abdul Satter of Bengal Tiger, Rezwan Alom Kuddus of Curry Mahal, Raj Mashru of Paddy's Marten Inn, Abu Bakor Raju of Shapla Restaurant, MA Monaf of Sheesh Mahal, Kayum Ali of Spice Fusion, Naz Choudhury of Temple Lounge, Mohammed Nasir Uddin of Akash Tandoori and Fazlul Haque of Amwell Tandoori.