David Cameron Wishes Muslims Ramadan Mubarak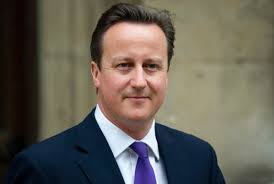 British Prime Minister David Cameron has offered his "very best wishes to everyone observing the holy month of Ramadan" in the UK and around the globe, in a special video message marking the start of the holy month.
"I'd like to send my very best wishes to everyone observing the holy month of Ramadan," Cameron said in his video message to Muslims.
"It's a hugely important time as Muslims in Britain and across the world mark the foundation of their faith."
The British Premier acknowledged the rich heritage Muslims have in UK, praising them for maintaining British values.
"As friends and families come together in contemplation and in fasting, we are reminded of those Muslim values – those British values – of community, family and charity," Cameron said.
"You can see them in centuries past, when Muslim soldiers served bravely alongside their comrades, from the trenches of the First World War, to the skies of the Second World War."
He added that British Muslims are the top charity givers in the country ahead of all other faiths.
"You can see them today with British Muslims giving more to charity than any other faith group in Britain, fulfilling their sacred duty of Zakat by making a real difference to lives blighted by conflict and disaster, and with British Muslims at the top of every field – from our biggest businesses, to our precious health service to our Houses of Parliament, and yes – to the Cabinet I lead," he said.
Britain is home to a Muslim community of nearly 2.8 million.
In 2011, think tank Demo found that Muslims in the United Kingdom are more patriotic than the rest of population.
Responding to the statement "I am proud to be a British citizen", 83% of Muslims said they are proud of being British.
Muslims in UK and most Muslim countries will start fasting on Thursday, June 18, on the first day of the holy month of Ramadan.
Ramadan, the holiest month in Islamic calendar, is expected to start on Saturday in North America according to astronomical calculations.
In Ramadan, adult Muslims, save the sick and those traveling, abstain from food, drink, smoking and sex between dawn and sunset.
Muslims dedicate their time during the holy month to be closer to Allah through prayers, self-restraint and good deeds.