Dh10,000 pay for family visa in Dubai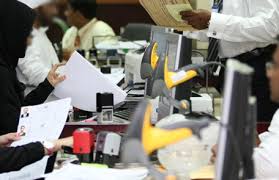 An official at the General Directorate of Residency and Foreigners Affairs (GDRFA) on Sunday denied a report about an increase in the minimum salary requirement for those wanting to sponsor family members.
On Saturday, an immigration official told Gulf News that the minimum salary limit has been increased from Dh4,000 to Dh10,000 per month for Dubai residents who want to sponsor immediate family members. The official also said that the Dh6,000 increase in the minimum salary requirement was implemented in Dubai more than a week ago.
However, on Sunday, another official at the GDRFA denied that the salary limit has been increased.
"So far there is no change," the official told Gulf News. "Transactions are taking place as we speak on the normal Dh4,000 salary requirement," the official said.
If there was any change in the visa rules, he added, it would be announced at federal level.
The official website of GDRFA did not show any change in the rule. When contacted, the customer service agent at the GDFRA toll-free Amer service said he was not aware of any change in the minimum salary limit. He said the salary limit for an expatriate to sponsor family remained at Dh4,000 or Dh3,000 with accommodation.