Dhaka Regency's Sylhet's Corporate Night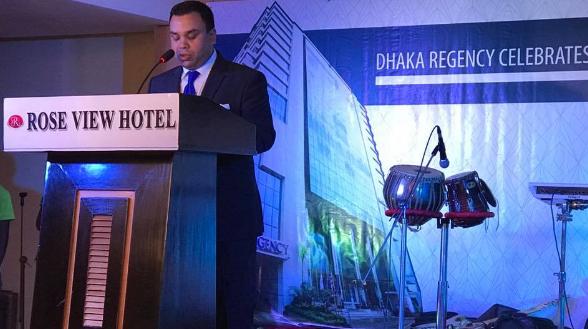 As one of the leading Five Star Hotels in Dhaka, Dhaka Regency Hotel & Resort celebrated SYLHET NIGHT at a reputed hotel on August 22, 2017 for the first time in Sylhet.
The VIPs & High officials of the country's renowned business companies, Airlines, Travel Agents, Tour operators, Hotels & Resorts and Respected Political & Cultural patrons of Sylhet city were present at the dazzling program to delight a cordial invitation of Musleh Ahmed, Chairman of Dhaka Regency Hotel & Resort for an evening of Fun, Food & Friendship in honor of budding relationship. Executive Director –  Shahid Hamid FIH and Sales & Marketing officials were present for welcoming the respected guests.
The Chairman of Dhaka Regency Hotel & Resort – Musleh Ahmed has given a board of Thanks to the guests including well-wishers and patrons of Sylhet Region for giving their precious time. He hopes that the Celebration Night will make a new avenue to explore SYLHET though better relationship onward.
The whole event became more delightful for the participants as popular singer performed in the evening. He mesmerized the audience by singing an array of hit Bangla Songs along with some of his self-composed songs. The listeners expressed their warm greetings to the young singer. The Celebration Night has ended with a Mouthwatering Dinner.