Don't tarnish Haj with sectarianism : Al-Sudais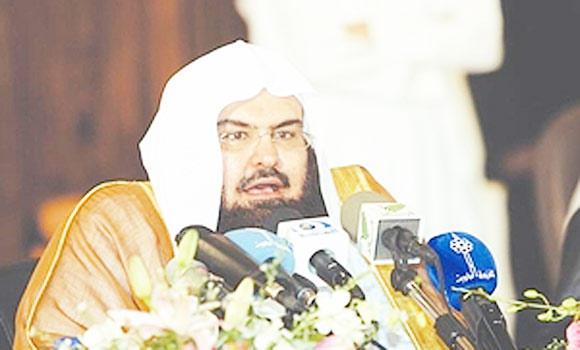 President of the Presidency for the Affairs of the Grand Mosque, Sheikh Abdulrahman Al-Sudais, has warned that pilgrims risk deviating from Islamic injunctions if they use the Haj for political and sectarian gatherings.
There is no room for arguments and disputes during the pilgrimage, he reportedly said recently. Muslims should use the time at the holy sites to contemplate how to unify and solve problems in the Islamic world, which is currently weak and fragmented, he said.
He said the presidency would deploy 15,000 employees in day and night shifts to help pilgrims perform their rituals.
Al-Sudais said the Haj has specific rules that have to be followed by pilgrims if they want a successful journey. They should focus on monotheism as taught by Islam and not gather for other purposes.
He said Muslims must ignore reports falsely claiming that the expansion of the mosques in Makkah and Madinah would result in the destruction of Islamic heritage sites.
He said the yards of the Grand Mosque would have electronic signs to guide pilgrims. There would also be additional air-conditioning spread around the mosque.
One-hundred doors would be opened around the Grand Mosque to ease the movement of pilgrims, he said.
The presidency has opened a new office where people with disabilities can hire wheelchairs. In addition, it will translate the Friday and Eid sermons into four languages.