Doors of Kaaba opened for Pakistan PM Imran Khan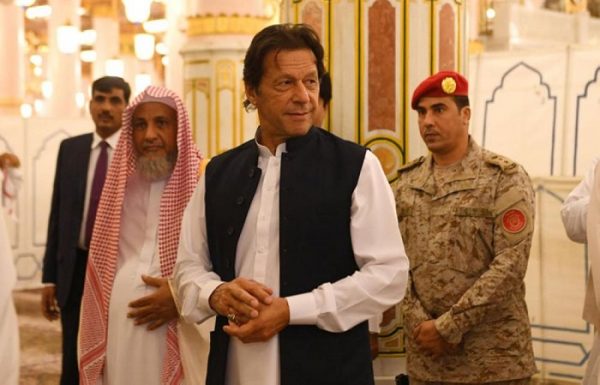 Pakistan Prime Minister Imran Khan performed Umrah in Makkah on Wednesday during his first foreign trip after taking office to Saudi Arabia.
In a video posted on Instagram, Khan is seen exiting the holy Kaaba.
The Pakistani PM was received warmly by a crowd of people gathered at the Grand Mosque. The doors of the holy Kaaba were also opened for his delegation.
According to Geo.tv, Khan also offered prayers inside the Kaaba.
Khan will also visit UAE today at the invitation of the leadership, the Pakistan Foreign Ministry said on Monday.
Khan is accompanied by the foreign minister, the finance minister and his commerce adviser, the Foreign Ministry added.
Earlier on Tuesday, the Pakistani PM offered prayers at Prophet Muhammad's (PBUH) mosque in Madinah.
Upon arrival at Prince Mohammed bin Abdulaziz International Airport, he was received by Prince Faisal bin Salman bin Abdulaziz, Governor of Al-Madinah Al-Munawarah Region.
Khan is expected to call on the Custodian of the Two Holy Mosques, King Salman bin Abdulaziz of Saudi Arabia and hold a bilateral meeting with Saudi Crown Prince Mohammed bin Salman on bilateral ties, the ministry said in a statement.
In Abu Dhabi, Pakistan and UAE will discuss issues of bilateral interest, the statement added.