Dr Zakir Naik wins King Faisal Prize 2015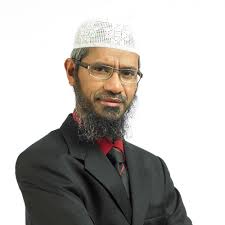 Renowned preacher Dr. Zakir A. Naik, who is president of the Islamic Research Foundation of India, won the 2015 King Faisal International Prize (KFIP) for Service to Islam .
According to Arab News,  Makkah Governor Prince Khaled Al-Faisal and KFIP Secretary-General Abdullah Al-Othaimeen announced the names of the winners at a function held at Al-Khozama Center.
The newspaper further said that two internationally acclaimed scholars of chemistry, Professor Omar Mwannes Yaghi from the United States and Professor Michael Gratzel from Switzerland, were declared co-winners of the prize in science category (chemistry).
The award for Islamic studies went to Dr. Abdul Aziz bin Abdul Rahman Kaki, a consultant at Madinah Development Authority.
According to the citation read out by Al-Othaimeen, Naik has become a renowned authority on comparative religion. "He has founded a TV channel called Peace TV, which remains the only channel in the world specialized in comparative religion with huge audience profile," said the citation.