EDL to protest against Muslims at London theme park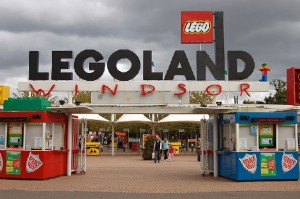 Far-right groups in the UK have targeted a popular theme park after they heard that a local Muslim community was planning to have a 'Muslim Childrens' Day' at the park.
The Muslim Research and Development Foundation (MRDF) booked the Legoland theme park for March 9 to offer Muslim children the chance to have some 'halal fun', following similar events at other theme parks in the past.
Upon getting word of the event, the English Defence League and Casuals United threatened to demonstrate outside the theme park, while at the same time inundating Legoland with abusive phone calls and social media messages calling for the event to be cancelled.
Legoland responded by saying that they were open to all faiths, not just Muslims, while the MRDF said that the day was "an opportunity for the UK public to gather with British Muslims in a relaxed family environment."
In a statement they said: "It is open to people from all faiths and cultures in an open and welcoming environment without the promotion of any particular ideology.
"The real concern here is the threat to the cohesion of our community by far right groups linked to the EDL and Christian Patrols.
"We should not be intimidated by violent threats to our way of life.
"MRDF, a charity governed by English Law, have consistently promoted non-violence and political participation in the UK.
"All of our volunteers, staff and trustees are well respected members of the community and have worked in varies capacities as promoters of harmony and respect among all communities."
The far-right English Defense League has been protesting against Muslim communities and projects up and down the UK.