Egypt's mufti endorses death sentence against Morsi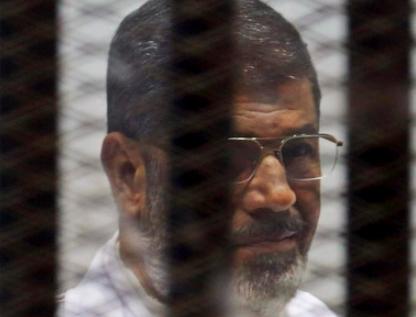 The Misrawi news website has confirmed that Dr Shawqi Allam, the Mufti of Egypt, has endorsed the death sentence against the first legitimately-elected President, Mohamed Morsi, and the other defendants in the case arising from their escape from Wadi Al-Natroun Prison. According to Arabi21, the Egyptian website quoted its special sources as saying that the mufti sent his response to the case in full secrecy to the Criminal Court.
Apart from President Morsi, the other Muslim Brotherhood leaders referred to include Issam Al-Iryan and Saad Al-Katatni. The prison breakout at the centre of the Morsi case is known in the media as the "Big Escape".
According to the website, the other defendants alongside Mohamed Morsi are Muhammad Khyrat Al-Shatir, Muhammad Al-Biltaji, Ahmad Abd Al-Aati, Sayyid Mahmoud Izzat, Mitwalli Salahuddin, Ammar Muhammad Ahmad, Fayid Al-Banna, Ahmad Rajab Sulayman, Al-Hassan Muhammad Khayrat  Saad Al-Din Al-Shatir, Sundus Aasim Sayyid Shalabi, Abu Bakr Kamal Mshali, Ahmad Muhammad Hakim, Rida Fahmi Khalil, Muhammad Osama, Hussein Muhammad Al-Qazzaz, Imad Al-Din Ali Atwah and Muhammad Al-Zayyan.
All death sentences in Egypt require the endorsement of the country's mufti who is asked to give the religious opinion on each case. Scores of other cases have also been referred to Dr Allam for his opinion about the sentences issued.