Ekushey Padak winners announced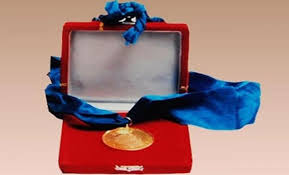 The names for the recipients of the Ekushey Padak have been announced. Prime Minister Sheikh Hasina will hand over the Ekushey Padak to the awardees on February 20 at Osmani Memorial Auditorium.
A Z M Takiullah (posthumous) and Prof Dr Mirza Mazharul Islam got the award for the language movement while Sheikh Sadi Khan, Sujoy Sham, Indra Mohan Rajbanshi, Khurshid Alam and Motiul Haque Khan won for music.
The government announced the names of Minu Haque and Humayun Faridi (posthumous) for dance and acting respectively while Nikhil Sen, Kalidas Karmakar, and Golam Mostofa got the award for drama, fine arts and photography.
Ranesh Moitro and Professor Julekha Haque (posthumous) and Dr. Mainul Islam won the award for journalism, research and economics respectively while the government announced the name of Ilias Kanchan for social service.
Syed Manzoorul Islam, Saiful Islam Khan (poet Hayat Saef), Subrata Barua, Robiul Hussain and Khalekdad Chowdhury got the award for language and literature.
Each recipient will get a gold medal, a certificate and a cheque of Taka 2 lakh.
The Ekushey Padak is the second highest civilian awards in Bangladesh.